The studio recording of Impermanence/Disintegration, our two-year collaboration with Bryce Dessner and Sydney Dance Company, has been released through indie label 37d03d. We are beyond thrilled to have this incredible work out for the world to experience.
Watch album trailer

Listen via your platform of choice
Impermanence/Disintegration places us in partnership with Grammy Award winning composer Bryce Dessner and Sydney Dance Company, in constructing a dynamic, profoundly moving emotional response to the fleeting transience of life.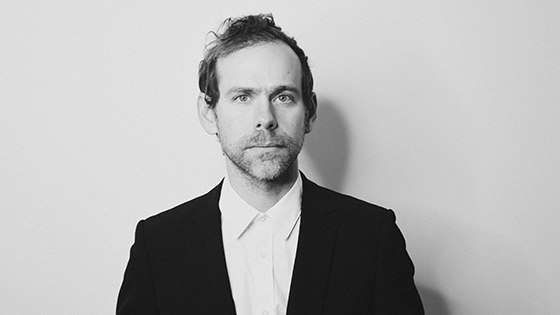 Heavily influenced by the searing impact of the wildfires that devastated Australia late in 2019, Impermanence reflects on the mutability of the structures around us, both tangible and intangible.
Stream the album via Spotify

The eponymous dance piece, featuring live on-stage performance of Dessner's score, was originally planned to premiere in Sydney in March 2020. As the impact of the COVID-19 pandemic became apparent, the performances were cancelled, and artists sent into lockdown. Life, and recovery, was on hold but the collaboration persevered.
Watch album singles
Another World (Anohni)

Impermanence

The ASQ recorded the compositions in lockdown, the dancers rehearsed in isolation, and with the added poignancy of a pandemic that has exposed so many vulnerabilities and changed us all at a profound level, Impermanence finally took to the stage in February 2021.
More videos
The inspiration behind Impermanence

We are proud to partner Bryce Dessner, Sydney Dance Company and 37d03d to release the full-length album of Dessner's works. A collaboration with Anohni sees a new version of her timeless, and resonant, "Another World." It closes the show, and the album, with great levity and hope.
Acknowledgements
Impermanence, a work by Rafael Bonachela, featuring Bryce Dessner's composition, Impermanence/Disintegration, commissioned by Sydney Dance Company and Australian String Quartet (by arrangement with Chester Music Ltd, Wise Music Group).
With generous support from:
The Nielson Foundation
Antoinette Albert, Don & Veronica Aldridge, The Berg Family Foundation, Paul Brady & Christine Yip, Jillian Broadbent AC & Olev Rahn, Jane & Andrew Clifford, Manuela Darling, Chum Darvall AM & Sonja Woodwell, Susie Dickson & Martin Dickson AM, Helen Pagnin & Angie Ellis, Bahar Etminan & Herbert Appleroth, John Griffiths & Beth Jackson, Janet & Michael Hayes, Alicia K Kemp, Joan Lyons, Jules Maxwell, In memory of Nola McCullagh, Janet McLachlan, Didy McLaurin, Catriona Modant AM & Simon Mordant AO, Paris Neilson & Todd Buncombe, Rebel Penfold-Russell OAM & Ian Low, Dominique Robinson, Bernard Ryan & Michael Rowe, Jeanette Sandford-Morgan OAM, Penelope Seidler AM, Ezekiel Solomon AM, Allegra Spender & Mark Capps, Bianca Spender & Sam McGuinness, The Ian Wallace Family Bequest, Kathy White and Carla Zampatti Foundation.
Commissioning Partners:
The Concertgebouw (Amsterdam), Civic Theatre (City of Newcastle), Frankston Arts Centre, Glasshouse Port Macquarie, Griffith Regional Theatre, Mildura Arts Centre, Shoalhaven Entertainment Centre, Ulumbarra Theatre (Bendigo Venues & Events).
This project has been assisted by the Australian Government through the Australia Council for the Arts, its arts funding advisory body.
The ASQ acknowledges musicians Sharon Grigoryan – cello, Rachel Tobin – cello and Christopher Cartlidge – viola, who have been part of the development and recording of this work.